Shealy-Sorin Wellness Institute Holistic Services
Holistic Health begins at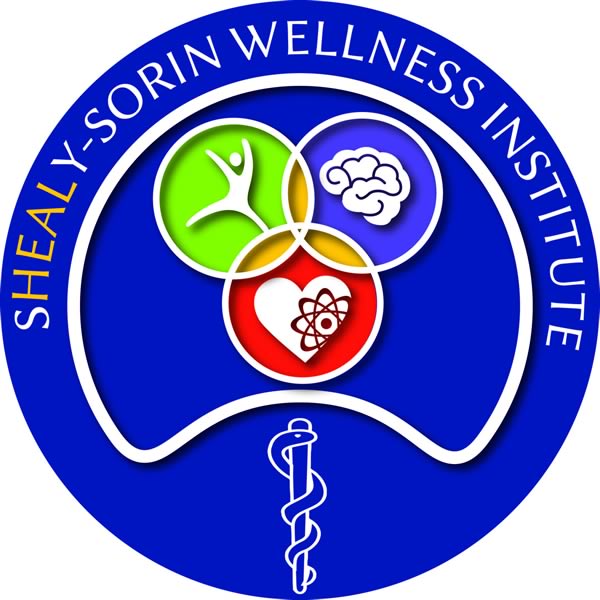 Holistic Health is the natural state of being: free of anxiety, depression, and symptoms that nag you that body and mind are not functioning normally. The key is Self-Regulation, the ability to detach from those aspects of life that one cannot change and to focus on creating inner peace and harmony. Just as there are many roads to Rome, there are many tools for Self-Regulation, including the broad field of Energy Medicine to optimize nutrition, biochemistry, strength, vigor, endurance, mental peace and spiritual attunement.
Holistic Health has been the primary focus of the Shealy-Sorin Wellness Institute based on almost 5 decades of combined experience of C. Norman Shealy, MD, PhD, creator of TENS, in working with over 32,000 individuals who had suffered from chronic pain, depression, and the wide variety of problems that are not helped by conventional modern medicine.
Medical Director, Sergey Sorin MD, DABFM, is experienced and active in Family Medicine, Emergency Medicine, and various modalities of Holistic, Integrative Medicine, working alongside and following in the legacy and footsteps of Dr. Shealy. He has had over 10 years of experience working with Body, Mind, and Spirit, personally and professionally, especially after a personal, life changing diagnosis of Colon Cancer in 2007.
Services include:
New appointments in person, by phone, or Skype
Follow-ups in person, by phone, or Skype
Healthy Longevity Evaluation and Recommendations, including:

Telomere Testing
Blood Testing
Patient Visit

Intensives – 1-Day, 1-Week, or 2-Week, including:

Medical Review
Cranial Stimulation with Photostimulation to Optimize
Serotonin and Beta Endorphin
Pulsed Electromagnetic Field Therapy (PEMF)
PEMF in Scalar Room
Guided Personal Biogenics Exercise
Lunch
Life Progression Therapy
Personal Bliss Recommendations and Application
Personal Recommendations for Optimal Supplements and Health Habits
Exercise your mind as you would your body
Practice and build awareness, perception and a new set of tools for living your best life!
Learn Relaxation: the antidote to Stress, which is responsible for over 80% of human ailments
Sensory Biofeedback: know, love and cherish your physical body; know that you are more than your body.
Master your Mind, Emotions, and Feelings: You are more than your Mind, Emotions and Feelings.
Tune into your true inner Spiritual Self: experience attunement with the higher power and your higher purpose in life.
Experience Detachment, freedom to let go of things that are holding us back from being our personal best.
Over 31,000 success stories including Chronic Pain, Depression and Anxiety, Chronic Disease Reversal and Health/Wellness Optimization.
Works especially where the conventional modalities including our current healthcare system has failed.
Holistic Health begins at the Shealy-Sorin Wellness Institute, The Original Holistic Center since 1971 with Dr. Norm Shealy, and Dr. Sergey Sorin
Including Shealy Biogenics system for Self-Regulation
Remastered with State of the Art Samvit Sound Technology.
Over 60 plus audio titles and counting.
Other Modalities including but not limited to:
Individual Counseling and Evaluations including daily sessions with Drs. Norm Shealy and Sergey Sorin.
Nutritional support and supplements
Electro-Magnetic Devices including PEMF, Sapphire AdrenoScalar, Cranial Stimulator, Shealy Relax-mates, and so much more.
Massage and Body Work for therapeutic relaxation